We set the bar high when it comes to our tutors. We recognize that the relationship between a student and a tutor is KEY to supporting the learning process and plays a decisive role in how well a student learns. The better the relationship, the better the student will perform.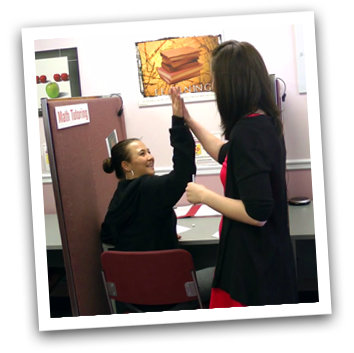 We aim to foster the richest student-tutor feedback loop possible by only hiring exemplary tutors who excel across multiple dimensions. Our tutors are qualified teachers, graduates, university students or experts in the fields of Mathematics, English, Chemistry and Physics. All our tutors are carefully screened, evaluated in their field of expertise and trained in the Academy methodology. While exceptional competence is a prerequisite, we go further and only hire tutors who are passionate and enthusiastic about helping students learn.
Our unique learning environment gives our students access to a tutor as and when needed. Your child will work on a customized curriculum in private workstations, which eliminates all distractions and peer pressure, unlike the classroom environment.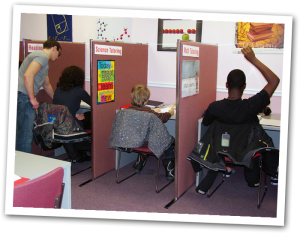 Our tutors are always ready to assist students as and when needed and will monitor your child's progress every step of the way. By marking work instantly, they offer students instant reinforcement and feedback throughout every lesson.
Homework is assigned by tutors after each lesson, custom tailored to the progress each student made in each class. After every lesson, a full progress report will be completed by your child's tutor, so you can track your child's progress at any time.
If you want your child to work with exceptional, expert tutors, using a proven curriculum, which generates fast results, contact us or find a local tutoring centre today!