How To Launch And Develop Your Own Tutoring Business
Using Our Academy Business Success (ABS) System
If you would enjoy earning an income, while helping kids quickly and dramatically improve their grades and self confidence, then we have the perfect franchise opportunity for you!
The Academy for Mathematics & English has (i) a proven, time tested operating formula and (ii) a world class, proprietary tutoring system that will allow you to launch your very own successful tutoring business!
Access our FREE Franchise Webinar now. This remarkable franchise opportunity will transform your life.
Why Not Secure Your Independence Today?
With 35 tutoring centres across Canada, 24 years of experience in the marketplace, and tens of thousands of student success stories – you'll be joining a winning team, with a proven track record of success.
We know the ins and outs of this industry like few others.
NOW is, in fact, the perfect time for you to get into the education business! You'll be positioning yourself in a high growth market which has grown in size by 10x in the last 10 years (according to the Wall Street Journal's Smart Money Magazine).
Just imagine you could have your very own Academy for Mathematics & English Tutoring Centre franchise up and running in only a few short months!
(Click here to request your FREE Franchise Opportunity Information Kit now.)
You'll be Rewarded Daily in Multiple Ways:
You'll be your own boss – you run the show – it's all yours!
You'll be helping kids succeed!
You'll experience the thrill of an exciting career change, and
You'll gain more prestige and recognition as the owner of your own business!
Our Proven System Offers You These Powerful Advantages:
A proven math tutoring system developed over 30 years by math experts, which has already helped tens of thousands of students succeed!. Your students will soar using this system! On average, they'll improve 1 to 2.5 grade levels in as little as 6 months!
A business that avoids the pitfalls that plague so many franchise opportunities: cash consuming inventory, accounts receivables nightmares, staffing problems, and intolerable operating hours.
An operating formula so effective that a large percentage of your new business each month will come from referrals.
We'll give you all the tools to transform children's lives.
(Click here to access our FREE Franchise Opportunity Webinar now.)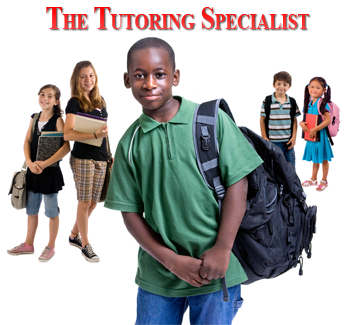 Testimonials
From Our Franchisees
"I have found the Academy for Mathematics & English to be an extremely rewarding investment, both from a financial and personal viewpoint. It has offered me the unique opportunity to facilitate the academic careers of students and at the same time provide me with a lucrative return on my investment.
The Academy founders and all franchisees have a passion when it comes to teaching. We are all focused on helping the children of North America succeed and every child that enrolls with us becomes our responsibility. We measure our accomplishment by the success of our students and it this resolve that has largely contributed to the great success that the Academy has had in becoming a leader in the tutoring business."
– Tanweer Daudi (Former Owner of an Academy Tutoring Center in Mississauga)
"I chose the Academy for Mathematics & English because I liked the business model, the potential for growth and the feeling that I was doing something positive for the community in which I trade.
The support I have received, both in training and since I opened, has been exemplary. The corporate personnel are attuned to the needs of franchisee and respond quickly to all enquiries."
– Bruce Rippon (Owner of an Academy Tutoring Center in Burlington)
Franchisee Video Testimonials
From Our Parents and Students
"Thank you for the fine work you have done…[Ewen's] math level was brought up from grade 3 to grade 8 during his study under your tutorship… Please continue the excellent job…!" – Parent of Academy student
"I used to get a 55% average. Now that I attend the Academy, my average has reached 75%. This makes me very happy!" – Grade 8 student
"Thank you so very much for helping me get my marks up a whole lot. I can't begin to tell you how much you have helped me. Let's just say that from almost failing to almost "ace"ing my school grades – it's a big change." – Grade 5 student
Plus, You'll Receive In-depth Training to Guide You in Your Own Business!
To get you started in your Academy franchise business, you'll receive in-depth training at our corporate head office.
You'll learn everything necessary to start your own educational business. You'll learn topics like: Marketing skills; Hiring & training of staff; Parent & student interviews; Communication skills; Administration systems; Advertising techniques; Student evaluations; Financial management; and Motivational skills.
Take Action Today!
We have both Master Franchisee and Franchisee opportunities available. However, our territories are filling up fast, so act now before this opportunity is gone – forever!
There is absolutely no risk or obligation to get more information on this extraordinary opportunity. Click here to request your FREE Franchise Opportunity Information Kit now.
More Details About Becoming An Academy Master Franchisee Or Franchisee
For more information access our short and informative franchise opportunity webinar, click here.
For steps to becoming an Academy Franchisee, click here.
For answers to frequently asked questions, click here.