Turn Your Young Child Into A
SUPER READER

(Ages 4

+

)

The Academy's SUPER READERS program is a revolutionary reading instructional system that can take a non-reader, starting as young as 4 years old, all the way to a beginning grade 3 reading level, with remarkable efficiency.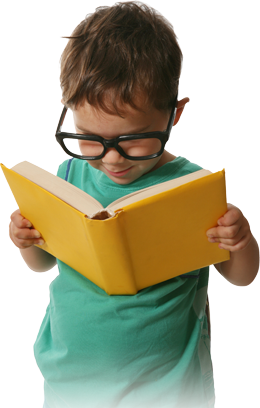 Reading is the doorway to all of learning, throughout a child's school life, and beyond. It is the most important skill a child will ever develop. The earlier and better you can open this doorway for your child, the greater his/her academic advantage.
With the Academy's SUPER READERS program, your child will be well on the way to success, right from the start.
This program is so powerful that in the largest reading intervention study ever undertaken in North America – involving tens of thousands of students – its instructional method won out against every major reading instructional method tested, in every single category measured.
See the
results

for yourself!
Put your child on the fast track to academic success, by enrolling him/her in our
SUPER READERS

program today!

(If your child is struggling with reading, this program is perfect for you too.)