Quickly & Dramatically


Improve Grades & Confidence
Call Or Email Today For A FREE Skill Level

Evaluation ($150 Value) & Consultation
Our 26 Greater Toronto Area Academy tutoring centres provide world-class tutoring and enrichment programs for students from preschool to Grade 12 and beyond!
What The Academy Offers You:
Results You Can Count On:
For over 24 years we've helped thousands of Canadian students, coast to coast, improve their grades and self confidence.
Accelerated Success:
On average our students improve 1-2 'grade levels' in subject mastery in 6 months. (E.g. A Grade 6 math student could be performing at a Grade 8 level in 6 months.)
Your child will experience quick and dramatic improvement!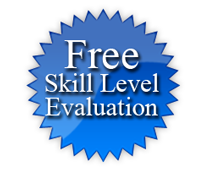 Subjects Covered & Programs:
Mathematics (Grade K-12)
English (Grade 1-8)
Chemistry & Physics (Grade 11 & 12)
Lil' Math Whiz Program (Pre-K+)
Super Readers Program (Ages 4+)
Alignment With Your Goals:
We cover the full spectrum of student needs. Whether looking to leap ahead, catch up, or keep pace, we'll build a custom tailored program to accomplish your goals.
Proven Methodology:
First we benchmark your student's current Skill Level – this identifies current strengths and 'learning gaps'. Then, using our powerful curriculum, we build a custom tailored plan to fill in those gaps and accelerate future learning.
We have this down to a science. Our approach is systematic and unerring.
Unlock Your Student's Full Potential:
The first step is a Free Skill Level Evaluation ($150 Value) to find out where your student currently stands.
Call or email to book one today!
Email Us Now
For A Free Evaluation ($150 Value) & Consultation.
GTA Tutoring Centres
– locate one near you.
35 Locations Across Canada
Conveniently located learning centres in Toronto (GTA)