NoFrills - York Medical Plaza Tutoring Centre
905-898-4628 Newmarket, ON
We Want To Help Your Child Succeed!
Call Us
905-898-4628
Location
---
17235 Leslie Street, Unit 5
Newmarket, ON L3Y 8E4
Tel: (905) 898-4628
---
Director
Eugen Arion
Hours
---
MON

1:00PM-8:30PM

TUES

1:00PM-8:30PM

WED

1:00PM-8:30PM

THURS

1:00PM-8:30PM

FRI

1:00PM-6:00PM

SAT

9:30AM-4:00PM

SUN

Closed
Boost Your Child's Grades With Tutoring That Works
---
At the Academy for Mathematics & English we provide top-quality tutoring and enrichment programs to students from preschool to Grade 12 and beyond! We are an organization with 30 years of international experience in assisting students.
We specialize in Mathematics, English, Chemistry and Physics.
We also offer High School Exam Preparation.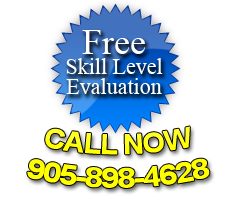 Our Mission is to break through the learning barriers and maximize the potential of each student so they have the confidence and skills to realize their greatest dreams.
All Academy tutoring programs are individually designed to meet each students specific needs. We provide a FREE Skill Level Evaluation to assess each student's strengths and weakness. Based on the results of the free evaluation, the individually designed program will target the student's "skill gaps" problem areas) and ensure dramatic improvement in their level of understanding of the subject.
---
This Newmarket Academy learning centre, offers our Supers Readers Program. This is a revolutionary reading instructional system that can take a non-reader, as young as 4 years old, to a beginning grade 3 reading level.
Put your child on the path to academic success, from the start.
This Academy, in the NoFrills – York Medical Plaza, wants to help the Newmarket students improve their grades and confidence by providing tutoring that works!
905-898-4628
Call Now To Book Your FREE Skill Level Evaluation Today & Get Started Building Your Child's Confidence!!