Appleby Common Tutoring Centre
905-319-1778 Burlington, ON
We Want To Help Your Child Succeed!
Call Us
905-319-1778
Location
---
Appleby Common
2180 Itabashi Way, Building E, Unit 4
Burlington, ON L7M 5A5
Tel: (905) 319-1778
---
Director
Bruce Rippon
Hours
---
MON

12:00PM-7:30PM

TUES

12:00PM-7:30PM

WED

12:00PM-7:30PM

THURS

12:00PM-7:30PM

FRI

Closed

SAT

8:00AM-3:00PM

SUN

Closed
Or by appointment any time.
Boost Your Child's Grades With Tutoring That Works
---
At the Academy for Mathematics & English we provide top-quality tutoring and enrichment programs to students from preschool to Grade 12 and beyond! We are an organization with 30 years of international experience in assisting students.
We specialize in Mathematics, English, Chemistry and Physics.
We also offer Grade 8 to 9 Transition, English Essay Writing, and High School Exam Preparation programs.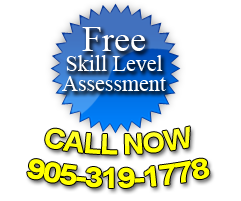 Our Mission is to break through the learning barriers and maximize the potential of each student so they have the confidence and skills to realize their greatest dreams.
All Academy tutoring programs are individually designed to meet each students specific needs. We provide a FREE Skill Level Evaluation to assess each student's strengths and weakness. Based on the results of the free evaluation, the individually designed program will target the student's "skill gaps" problem areas) and ensure dramatic improvement in their level of understanding of the subject.
---
This Burlington learning centre, offers our REMARKABLE Supers Readers Program. This is a revolutionary reading instructional system that can take a non-reader, as young as 4 years old, to a beginning grade 3 reading level.
Put your child on the path to academic success, from the start.
---
When we started the Academy in Burlington in 2006, I thought the majority of programs would be tutorial in nature; building skills and confidence for students, resulting in better results. The reality is that many of our students were good students upon arrival; they may be senior high school students who recognize the importance of even an incremental increase in terms of options after high school, or potential scholarships. Or they are elementary students who just enjoy math!
Progress Reports
---
Our tutors complete a progress report on your child after every session, with the topics covered and how your child coped with the information. We are in the practice of e-mailing those reports to the parents the next day so you will be up to date with your child's progress.
Burlington Academy Team
---
Bruce Rippon, the tutoring centre director, brings over 30 years experience in training and development to the Burlington Academy. He is passionate about customer service and provides his parents with instant feedback on their child's progress by forwarding the tutor's progress reports via e-mail.
Our tutors are pre-screened for both curriculum and their ability to explain it so we never have a situation where a tutor talks over a students head. Students are asked to demonstrate their understanding by solving problems, ultimately independent of the tutor. We do not accept the nodding of a head as understanding.
Bruce: "I believe very strongly in what I call the self-fulfilling prophecy. What I mean by that is that students tend to perform in keeping with what they believe about themselves. If they believe that they're not good with something, they'll avoid it. And if they believe they can do something, then they're not afraid anymore and they'll take on any challenge that can be presented to them – and they'll excel. At the Academy for Mathematics in Burlington, we build skills and, as we're building skills, we're building self-belief, which then becomes a self-fulfilling prophecy for our students – who know thereafter that they can conquer anything."
905-319-1778
Call Now To Book Your FREE Skill Level Evaluation Today & Get Started Building Your Child's Confidence!!